Meet Our Leadership and Staff
We're a passionate group of believers who wants to see the Body of Christ boldly advancing God's global life movement.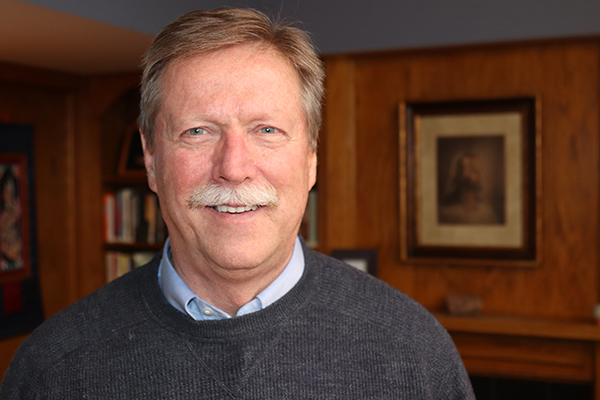 Kurt Dillinger
President and Founder of LIFE International
Kurt has been involved in ministry for over 30 years. In 1997, while serving in an urban ministry, the Lord impressed upon Kurt's heart a vision to reach beyond our nation with the message of life. Kurt has traveled the world extensively, speaking at conferences and networking with others who share his zeal for global evangelism facilitated through life-giving ministries. Kurt and his wife, Gail, have been married for 40 years, and have three adult children and five grandchildren.
Joel Abbott
International Relations and Communications Manager
June Blanshan
International Ministry Consultant
Kurt Dillinger
President and Founder
Dave Gage
Special Assistant to the President
Fran Malfer
International Liaison
Chris Rookus
Assistant International Director
Pam Rookus
Partner Relations Assistant
Joseph Sindorf
International Director
Christy Spoehr, CPA
Finance Manager
Caty Tate
International Liaison
Pat VanderKolk
Prayer Assistant
Amy VanDyke
Mission Advancement Assistant
Kim VanSolkema
International Project Manager
Bill Velker
Senior Vice President of Operations and Prayer Mobilization
Debi Velker
Mission Advancement Director
John B. Davis
John B. Davis & Associates, P.L.L.C.
Oklahoma City, Oklahoma
Kurt Dillinger
LIFE International
Grand Rapids, Michigan
Ross Engelkes
JBL Resources
Belmont, Michigan
Vic Hansen
IBC, LLC
Rockford, Michigan
Nanda Kirkpatrick
Care Net Pregnancy Center of NW Houston
Houston, Texas
Kip Reiswig
John B. Davis & Associates, P.L.L.C.
Oklahoma City, Oklahoma
Dennis Rogers
Rogers & Kirby
Phoenix, Arizona
John Tabor
Hands of Hope
Tucson, Arizona
Larry L. Walt
Design 1 Salon Spa
Grand Rapids, Michigan
How You Can Partner

We can't do this alone, and your partnership can make a difference for life and the gospel in nations all over the world!